Research Participant Opportunities
Healing Opioid misuse and Pain through Engagement (HOPE) Study
We are seeking people to participate in a research project. You may be eligible if:
You are at least 18 years old
You are a patient at a participating treatment clinic or with a participating provider
You are currently prescribed buprenorphine
You have experienced chronic pain
The aim of this study is to look at the benefits of an intervention on opioid use and chronic pain.
If you decide to join the study, you will be asked to:
Complete several surveys over the course of one year
Complete a three-month intervention
Complete an individual interview
You can receive up to $500 for participating in the study!
Contact Us
505-221-6405
hope@abqresearch.org
Complete an Interest Survey
Visit Our Website
Contact Information: This project is being conducted by Margo Hurlocker, PhD from UNM. You can call 505-221-6405 or email hope@abqresearch.org to get more information or to schedule an appointment. 
---
ABQ Treat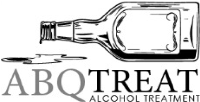 RESEARCH VOLUNTEERS NEEDED
DO YOU WANT TO CHANGE YOUR DRINKING?
We are looking for volunteers who want to change their drinking to be part of a research study with a non-medication based treatment. The study is examining how the brain, behavior, and emotions change after alcohol treatment.
If you decide to join the study, you will:
Be asked to complete surveys up to 6 times.
Be asked to complete brain imaging up to 3 times (using fMRI).
Receive up to $440 for 20-21 hours of your time in research study visits over 15 months.
Receive up to 12 weekly one-hour treatment sessions via Zoom at no cost to you.
See abqtreat.unm.edu for more information about the study.

To contact ABQ TREAT for more information or to schedule an appointment, call (505) 633-8861 or email abqtreat@mrn.org.
O.D.A.A.T. Study
Research Study Development of a Comprehensive and Dynamic AA Process Model: One Day at a Time
We are recruiting up to 190 people to participate in a study examining people's early and daily experiences in AA. If you are interested in determining if you are eligible for this study, please complete the brief survey below. We will be asking for your first name, and if you are a good match for this study, we will ask for your contact information to discuss whether you would like to participate in the study.
Please note that if you are deemed eligible and you decide to participate we will need to administer a breathalyzer test at Center on Alcoholism, Substance Abuse, and Addictions at the University of New Mexico to ensure that you are capable of providing informed consent to be in this study.
Eligible study participants will receive monetary compensation for participation. Please note that there is no compensation for completing the brief on-line survey. To talk with staff directly about the study, you may call 505-510-2640.
Click here for more information on the O.D.A.A.T. study.